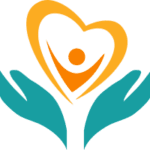 Website Comfort Ease Home Care
Home is home
Position Summary
Personal care is a service designed to enable a consumer to achieve optimal functioning with ADLs and IADLs, and includes personal care services and homemaking tasks appropriate to a consumer's needs. Personal care services must be provided in the consumer's place of residence. Personal care activities may include, but are not limited to: Assisting the consumer with managing the household, handling personal affairs, and providing assistance with self-administration of medications, as defined in rule 173-39-01 of the Administrative Code; Assisting the consumer with eating, bathing, dressing, personal hygiene, grooming, and other activities of daily living and instrumental activities of daily living described in rule 5101:3-3-08 of the Administrative Code; The preparation of the consumer's meals; Housekeeping chores, as defined in rule 173-39-02.8 of the Administrative Code, when they are specified in the consumer's service plan and are incidental to the individual, rather than the individual's family; and The PCA staff is responsible for ensuring the safety and overall well-being of all Comfort Ease Home Care consumers.
Duties and Responsibilities
Provide assistance to consumers in their

homes, being consistent, respectful, and courteous of their strengths, weaknesses, and needs

.

Implements all aspects of training as required and documents all services rendered.

Ensures all quality standards are met and works in a timely manner to correct identified problem areas.

Maintain consumer documentation in a neat, orderly manner in accordance with Comfort Ease Home Care standards.

Advocate for consumer's rights.

Maintain a safe living environment by following all safety/emergency policies and procedures.

Will accompany the consumer to outside appointments acting as a travel agent.
ESSENTIAL JOB FUNCTIONS:
Must be able to read, write, speak, and understand English sufficiently to perform duties

Must be able to reach, kneel, bend and twist, bend at the knees, walk, crouch, see, hear, grasp objects, push, pull, and sit

Must be able to lift up to 50 pounds, and perform one-person transfer under routine and emergency situations