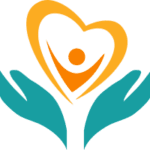 Website Comfort Ease Home Care
Home is home
Position Summary
The Direct Support Provider (DSP) will provide various Homemaker Personal Care (HPC) services, supports and supervision necessary for the health and safety of an individual. HPC services include but not limited to: personal care and grooming, including bathing, hair care, and assistance with clothing. Assistance with bladder/bowel requirements, assistance with and/or administration of medication and light housekeeping, meal preparation, laundry, grocery shopping, transportation to and from doctor's appointments, community inclusion (outings) and any other activities as outlined in the individual's ISP. The Direct Support Professional is responsible for ensuring the safety and overall well-being of all Comfort Ease Home Care consumers.
Duties and Responsibilities
Provide assistance to consumers in their

homes, being consistent, respectful, and courteous of their strengths, weaknesses, and needs

.

Implements all aspects of training as required and documents all services rendered.

Ensures all quality standards are met and works in a timely manner to correct identified problem areas.

Maintain consumer documentation in a neat, orderly manner in accordance with Comfort Ease Home Care standards.

Advocate for consumer's rights.

Maintain a safe living environment by following all safety/emergency policies and procedures.

Will accompany the consumer to outside appointments acting as a travel agent.
ESSENTIAL JOB FUNCTIONS:
Must be able to read, write, speak, and understand English sufficiently to perform duties

Must be able to reach, kneel, bend and twist, bend at the knees, walk, crouch, see, hear, grasp objects, push, pull, and sit

Must be able to lift up to 50 pounds, and perform one-person transfer under routine and emergency situations